Siberian Husky Puppies For Sale .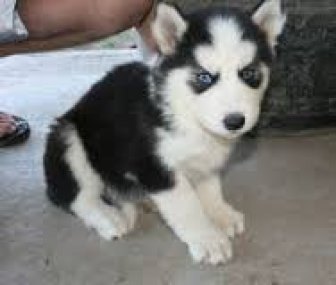 Published Date : Feb 18
Category : Pets » Dogs & puppies
Location : Wisconsin » Arena,WI
Posted by : sjenlomy
Age : Adult
Breed : Pure
Sex : Female
Color : Brown
Price : 300 USD
Seller Type : Dealer
Description : My Siberian Huskies are cute angelic mixed colours both Black and White, black, gray, white male and females, available. Champion bloodline. .Akc Registered ,Vaccinated ,friendly with kids ,other household animals Blue Eyes. Are Raised with love on family farm, up to date on vaccinations. They also come with a one year health warranty m,very lovable and would love to be a part of your family. Huskies are Social and loving and good with Children and other dogs. Please if interested just E-mail me: jesjenlomy@gmail.com for more info.